*This product is an agency product.
This smart thermometer can be used for measuring body temperature through the forehead or ears. Use this thermometer syncs with our free Andesfit Health APP, it is available on Apple and also Google Play. Measurement records can be saved and backup on iCloud. Health can be generated within a min and instant share with your doctor, straight from your smartphone or tablet.
– Ear/forehead temperature measurement
– Bluetooth 4.0 connecting with APP for self-monitoring
– Record the measurement result, time and date
– Connecting with Cloud, the measurement result can be shared with doctor or friends for reference
– Unit mode:℃, F
– With FDA, FCC and CE certificates
Technology changes life
PDF health report can be created and shared through Andesfit Health APP, it shows the certain period measurement data selected by user. The report might be useful when user visiting with doctor or educator, report can be shared with those professionals and get the best or more comprehensive care of your health.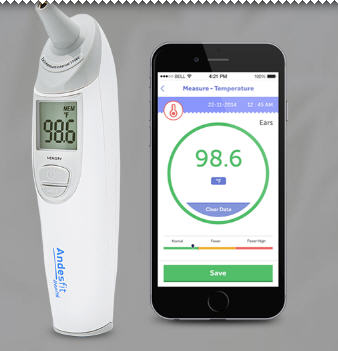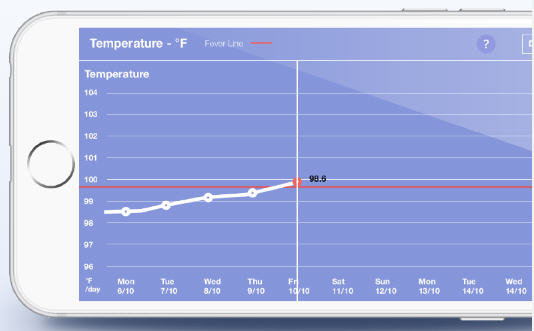 (Notes: We will arrange the shipment 1-3 working days after the order is confirmed)