*This product is an agency product.
This smart non-contact thermometer is seamless for measuring the body and surface temperature of adult, child and baby accurately. Quick and user-friendly operation methods provide convenience for different generation users, by just pressing a button for measuring and the result will be shown immediately on the APP screen and also the device.
– Bluetooth 4.0 connecting with APP for self-monitoring
– Connecting with Cloud, the measurement result can be shared with doctor or friends for reference
Reframe your health
Our APP becomes a personal assistant to record your health condition, analyze the data, and showing your health trend by the chart. Health report can be generated easily by just a few clicks which can be used for sharing with a family and personal doctor as reference.
Test
The instant result showed on screens
Report
Free to generate a health report for reference
Tracking
Save measurement records for health checking
Multiple-user
Perfect for family using
Cloud
Sync to Cloud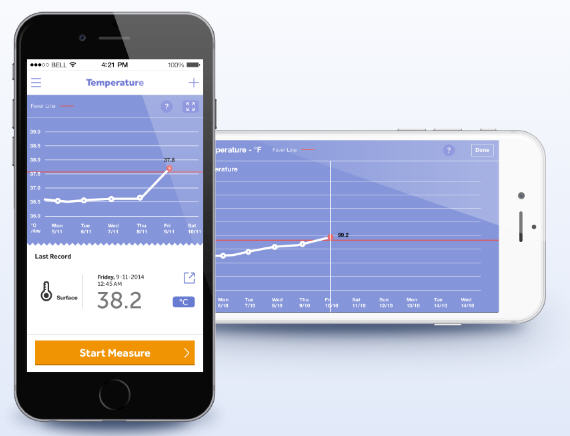 (Notes: We will arrange the shipment 1-3 working days after the order is confirmed)