*This product is an agency product.
Data of blood pressure (Systolic, diastolic), pulse date and exact time will be recorded and save in Andesfit Health APP for self-monitoring. Irregular heartbeat Indicator is one of the functions provided by the monitor. Health report can be generated within a min and instant share with your doctor, straight from your smart phone or tablet.
– Bluetooth 4.0 connecting with APP for self-monitoring
– Connecting with Cloud, measurement result can be shared with doctor or friends for reference
– Accurate data, Bluetooth transmission, convenient and easy operation, to bring you more intimate family service.
Reframe your health
Health report can be generated in PDF form and send to personal doctor or sharing with family through email. User can generate a monthly or weekly health report by clicking just a button. All the data of measurements will be shown on report, it also contains user's profile and chart with data.
Test
Instant result showed on screens
Report
Free to generate a health report for reference
Tracking
Save measurement records for health checking
Multiple-user
Perfect for family using
Cloud
Sync to Cloud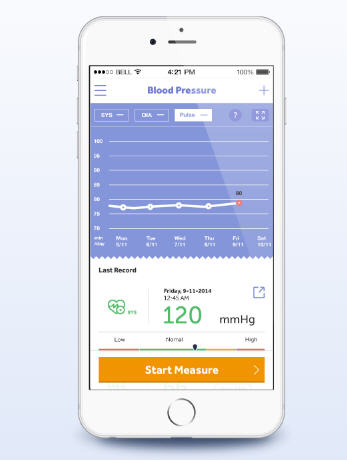 (Notes: We will arrange the shipment 1-3 working days after the order is confirmed)