*This product is an agency product.
2 in 1 glucose and cholesterol meter provides the user with accurate, plasma-calibrated results based on electrochemical sense technology, and the superior capillary sampling. It only requires a small amount of blood, the result is precisely calculated and displayed.
– Blood glucose/cholesterol measurement
– Bluetooth 4.0 connecting with APP for self-monitoring
– Record the Blood glucose/cholesterol measurement result, time and date
– Connecting with Cloud, the measurement result can be shared with doctor or friends for reference
– Work with blood glucose test strip or cholesterol test strip
– Accurate data, Bluetooth transmission, convenient and easy operation, to bring you more intimate family service.
Reframe your health
Our APP becomes a personal assistant to record your health condition, analyses the data, and showing your health trend by the chart. Health report can be generated easily by just a few clicks which can be used for sharing with a family and personal doctor as reference.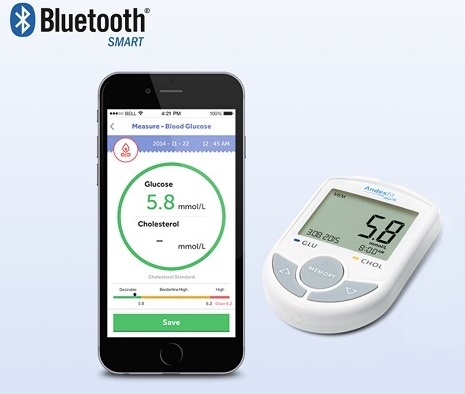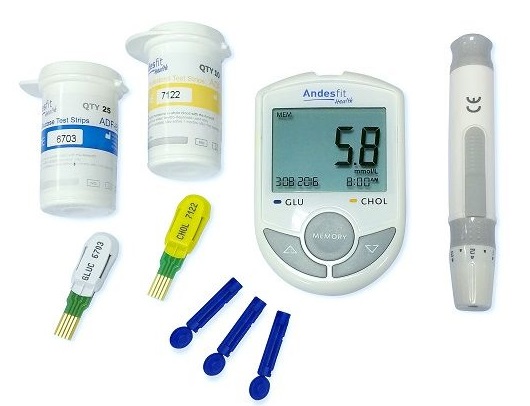 (Notes: We will arrange the shipment 1-3 working days after the order is confirmed)